News
GUITTO at 2019 Music Guangzhou
Hi there, does this blue ring a bell?
The professional guitar accessory manufacturer GUITTO has also attended 2019 Music Guangzhou.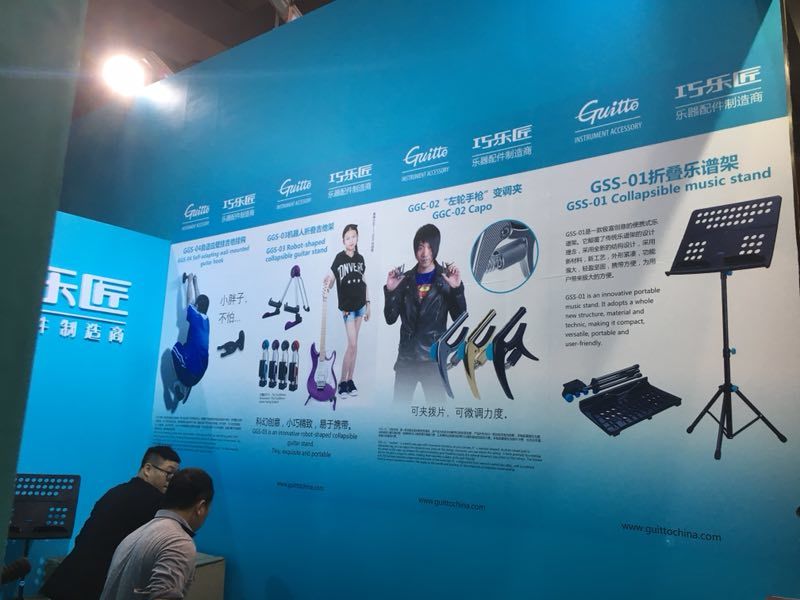 Performance, price and design are the major concerns when we intend to buy something, well, all of us wanna find the most cost-effective product. GUITTO is indeed good value for money.
A self-adapting wall-mounted guitar hook, self-lock by gravity mechanism, which locks the instruments firmly. Moreover, you can fold the guitar hook if not in use, so as to save space and avoid being scratched.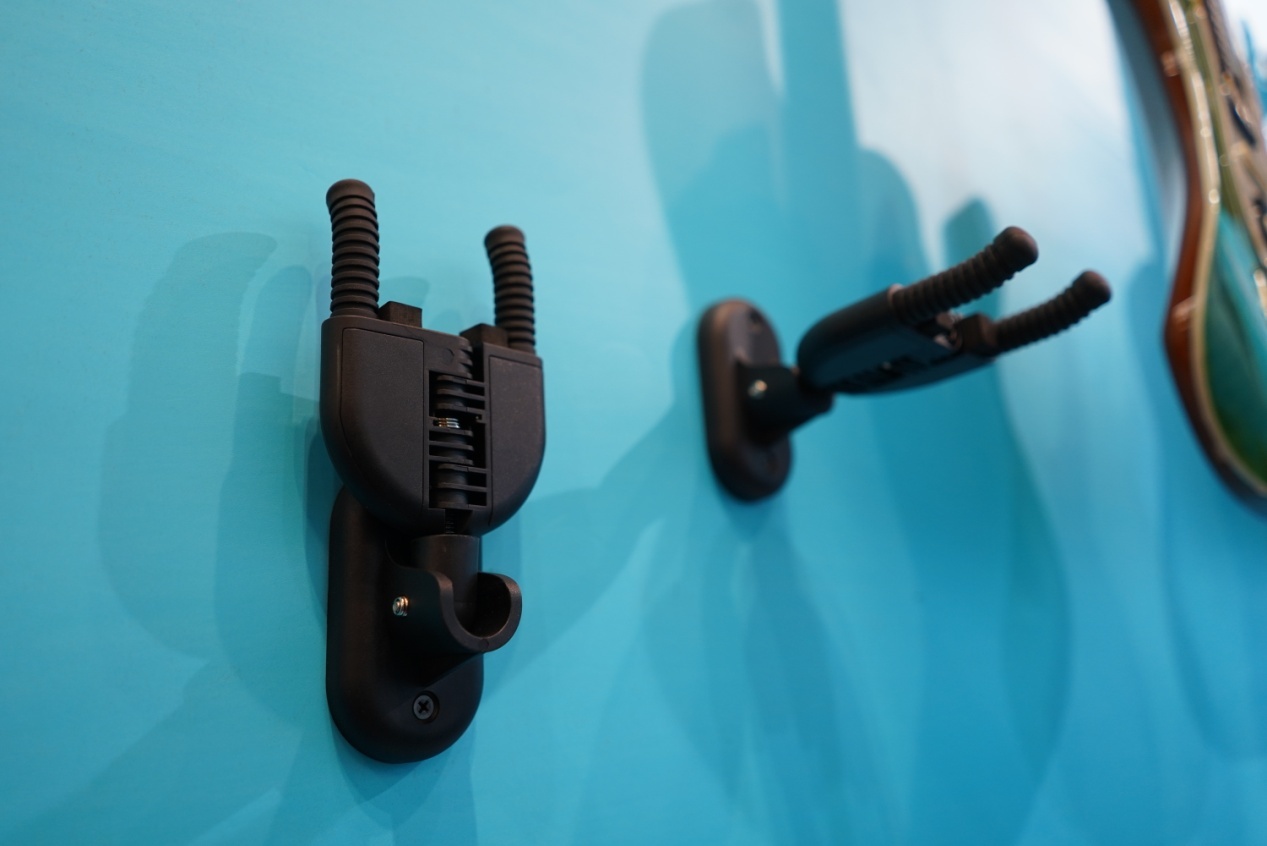 The metal grill style music stand, it's not only portable, but also extremely space-saving, no need to make room for music stand when you sit there practicing guitar. Now you can sit as you like.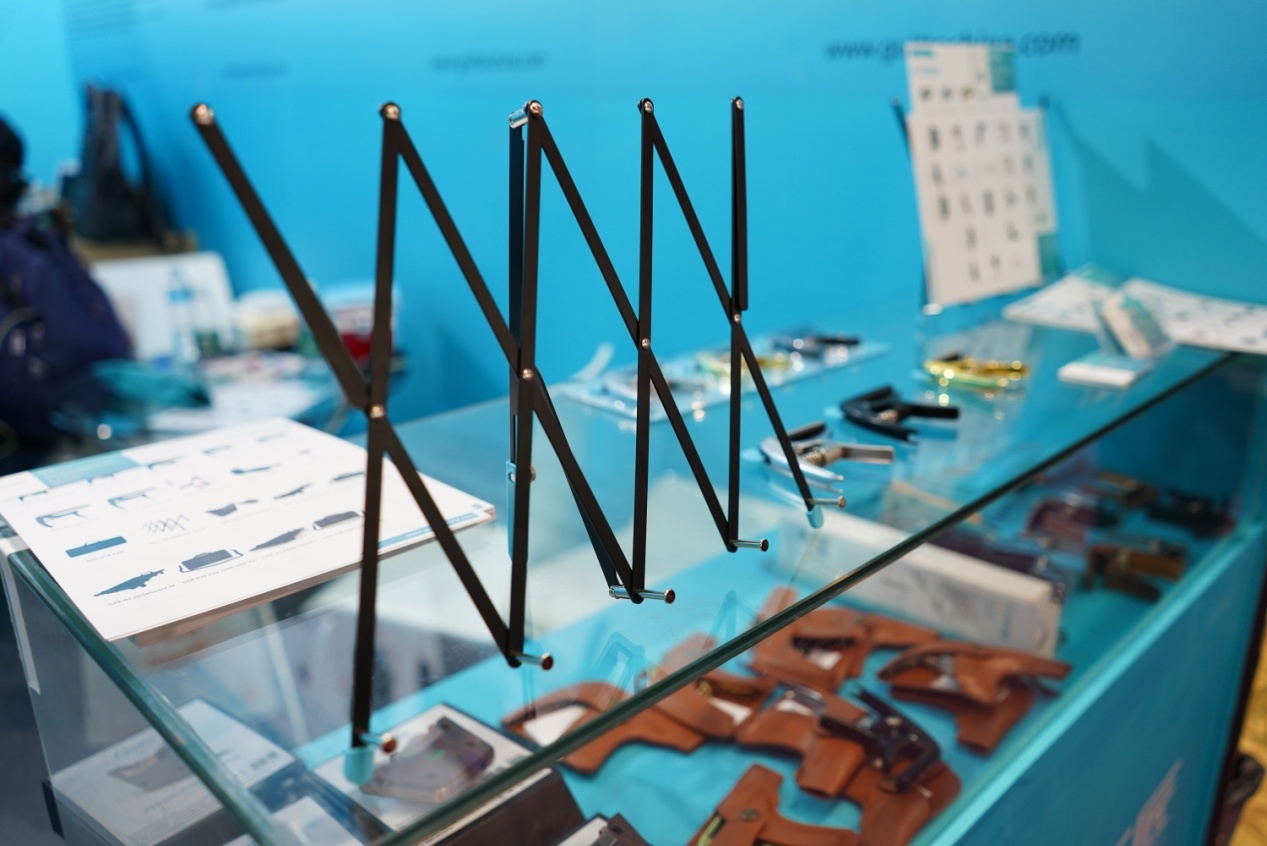 The acoustic guitar pickup, with exquisite buckle design, no need to punch holes and swift installation. It's equipped with piezoelectric pickup and microphone for double pickup, delivering subtle, mellow tone with strong anti-interference capacity.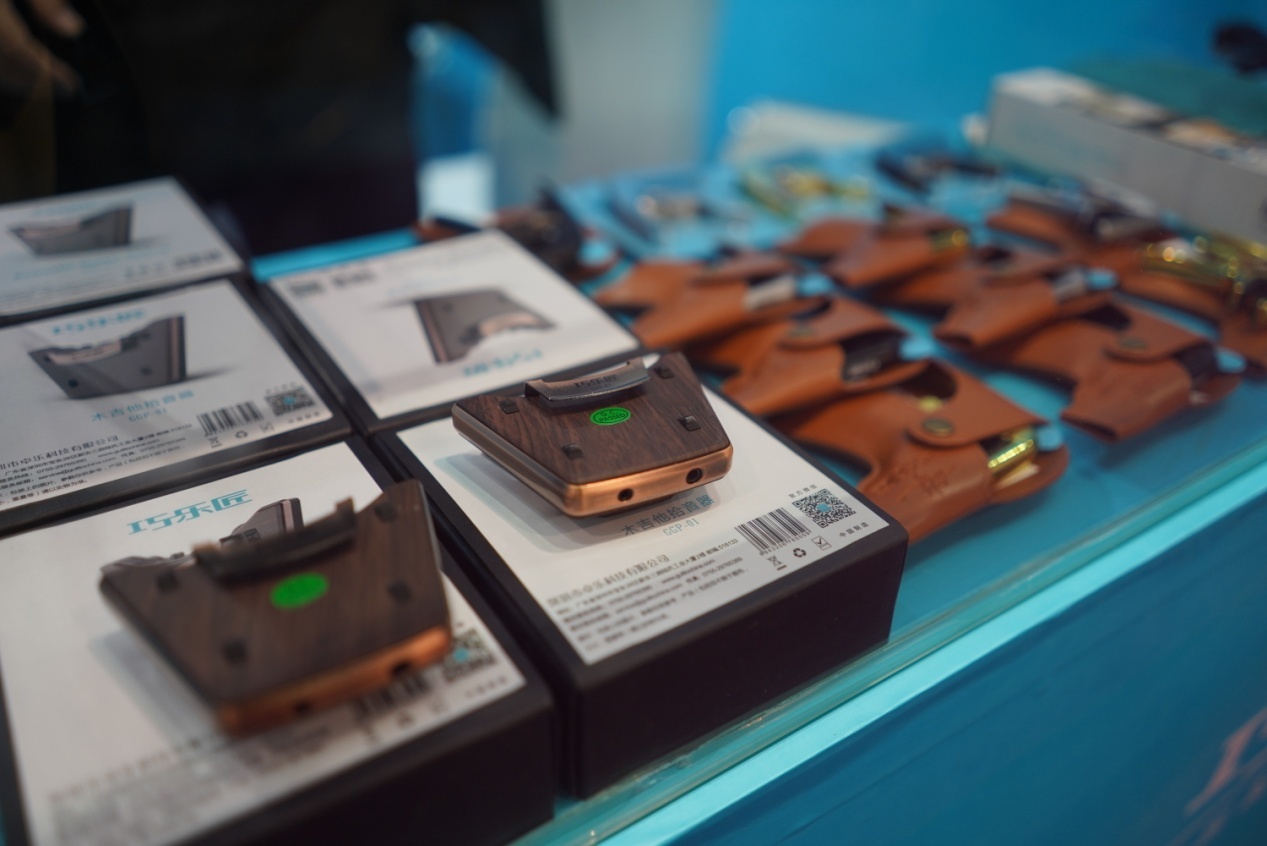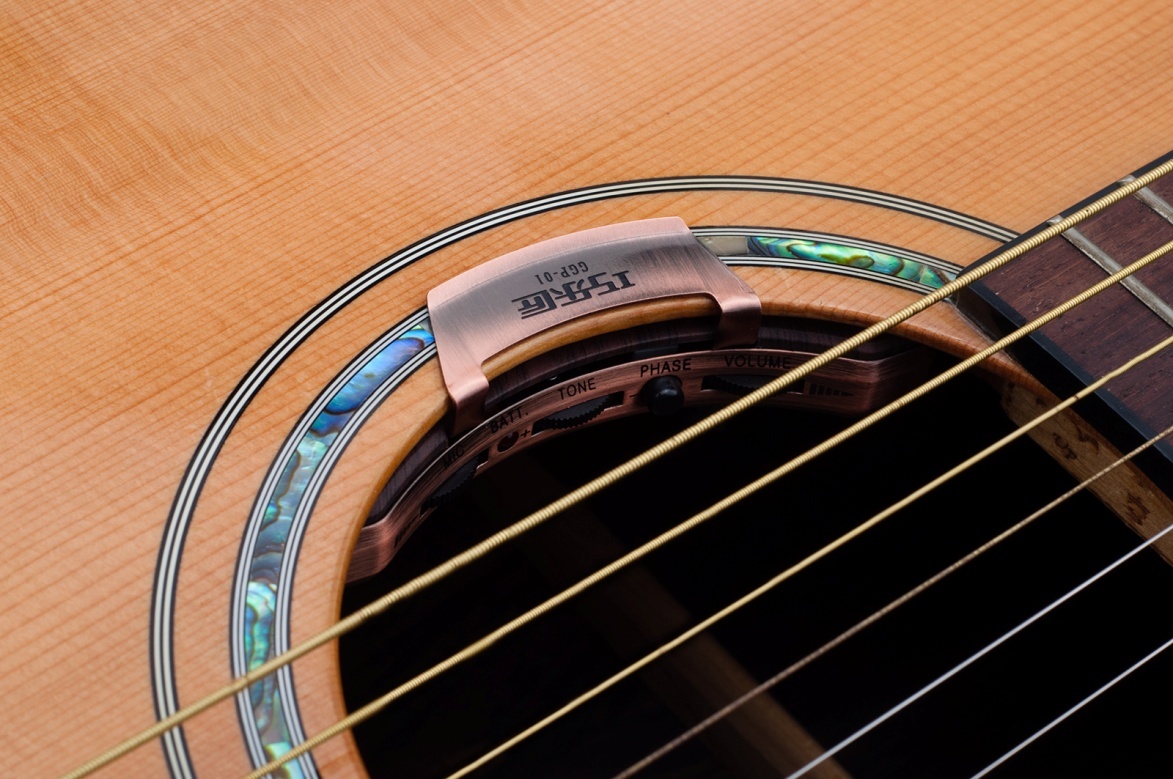 A brand new revolver-shaped capo, its chainwheel part is adjustable, that is to say, you can adjust the dynamics you press on the strings, moreover, you can adjust the spring's force precisely by rotating the wheel, so the capo can achieve the optimal elasticity and therefore supply the optimal dynamics you press on the strings. The hidden slot for the pick is unique to others, holding them securely in place, quite user-friendly.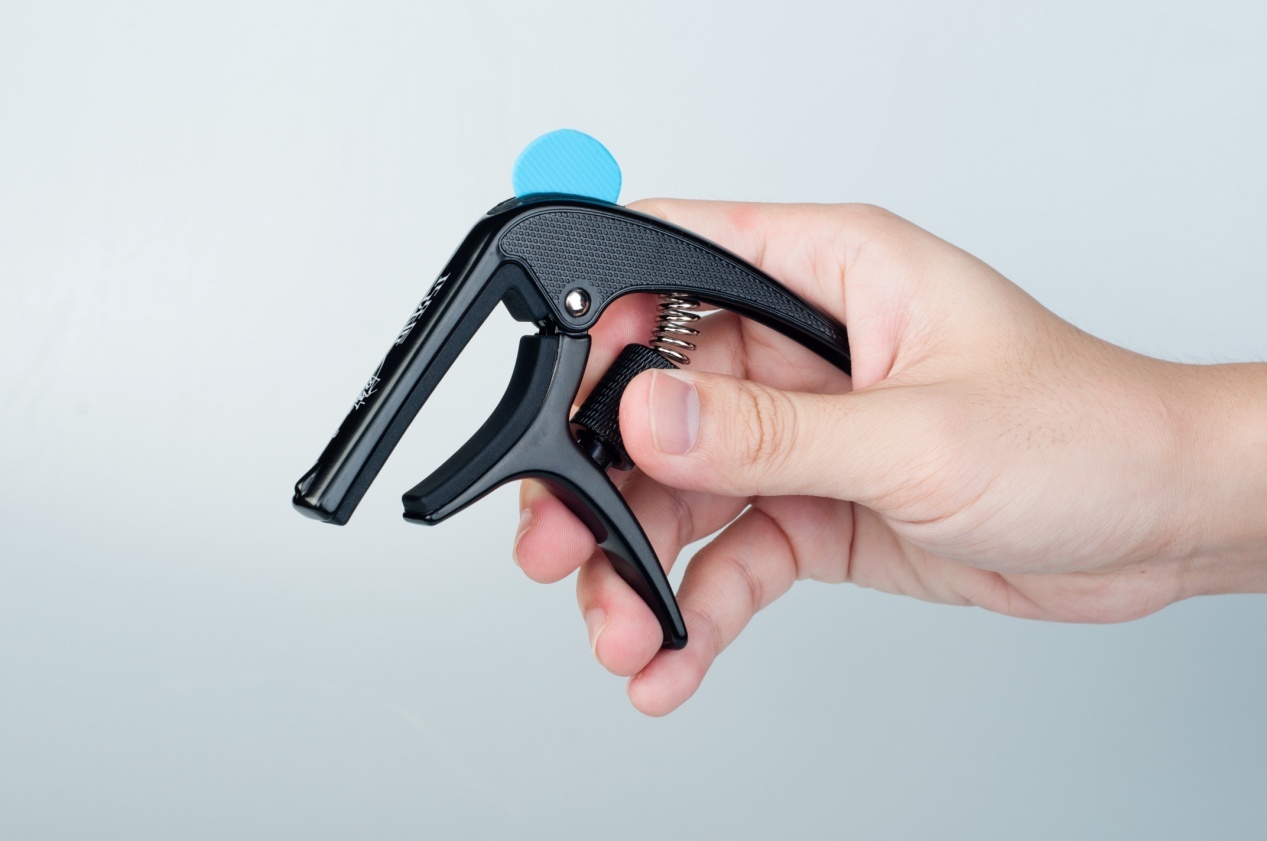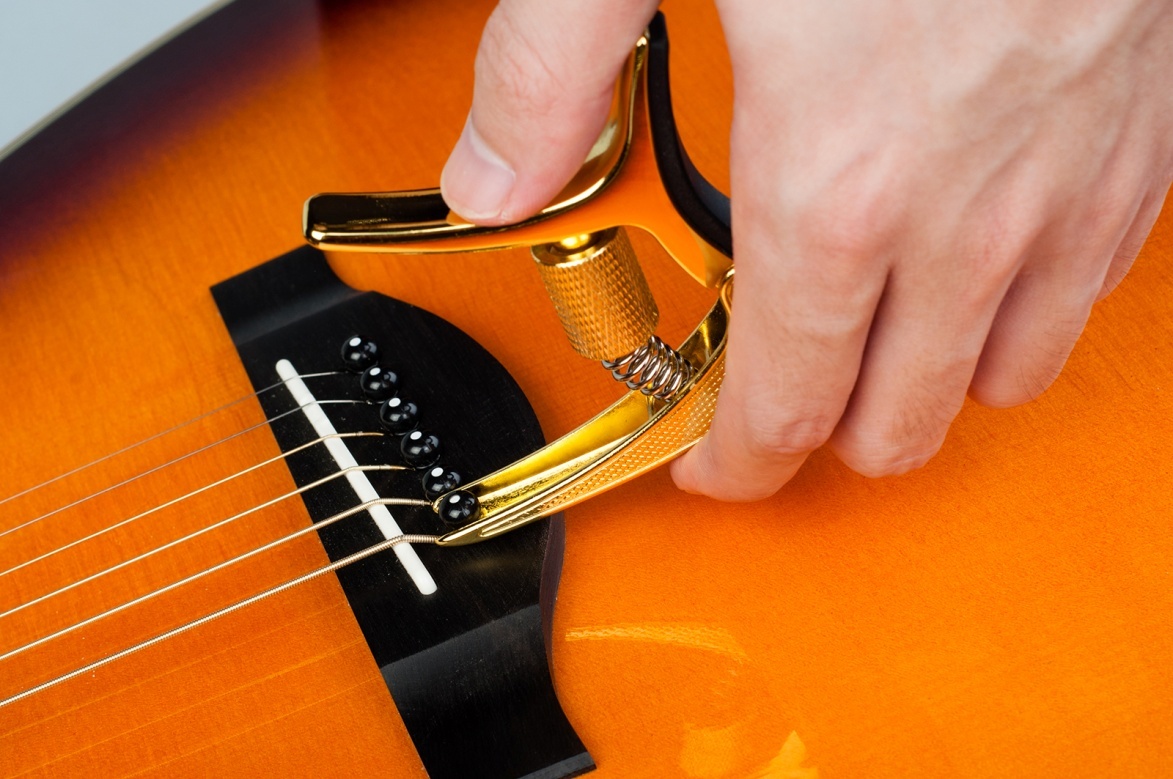 A robot-shaped collapsible guitar stand, made of metal and polyamide, the bearing capacity enhances greatly. The soft materials used are of adsorption capacity, which help protecting your precious guitar quite well.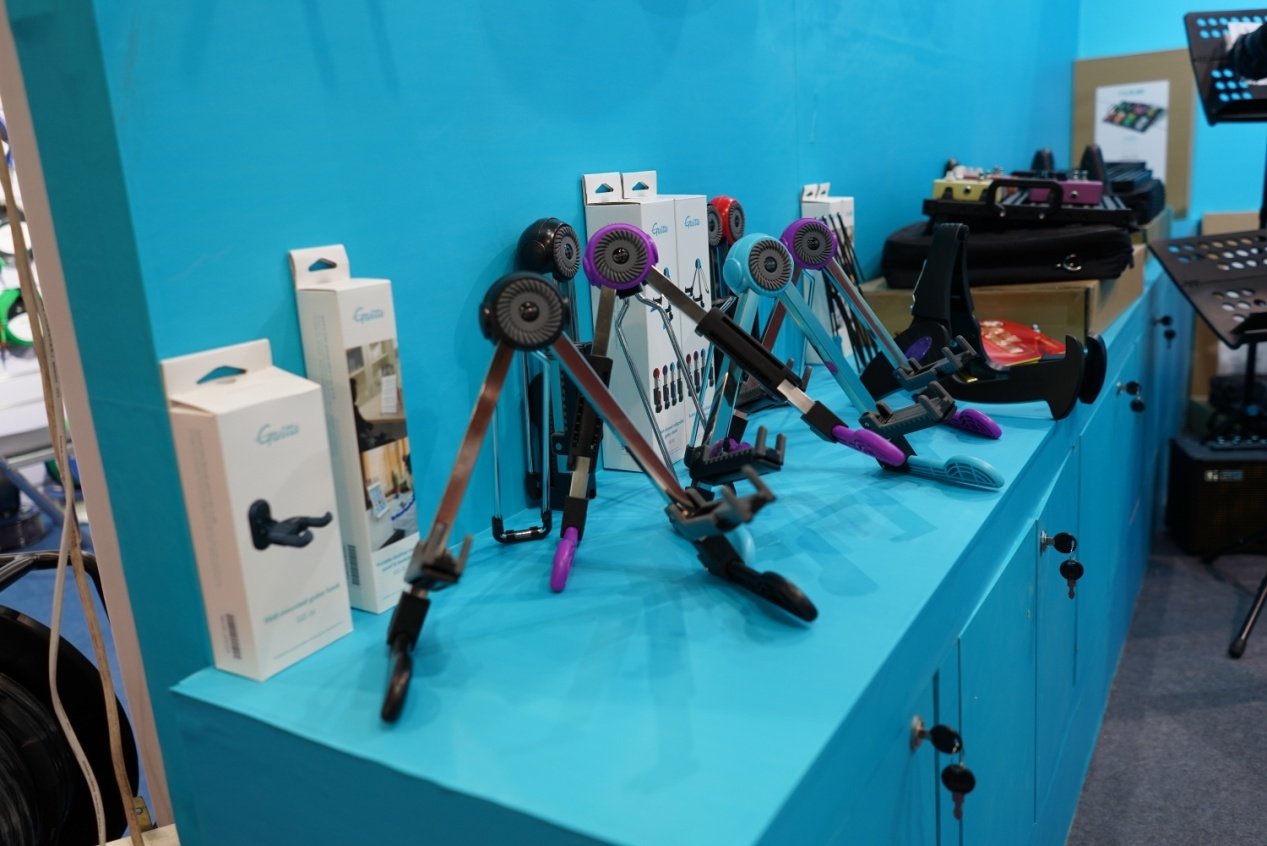 The chic rabbit-shaped guitar stand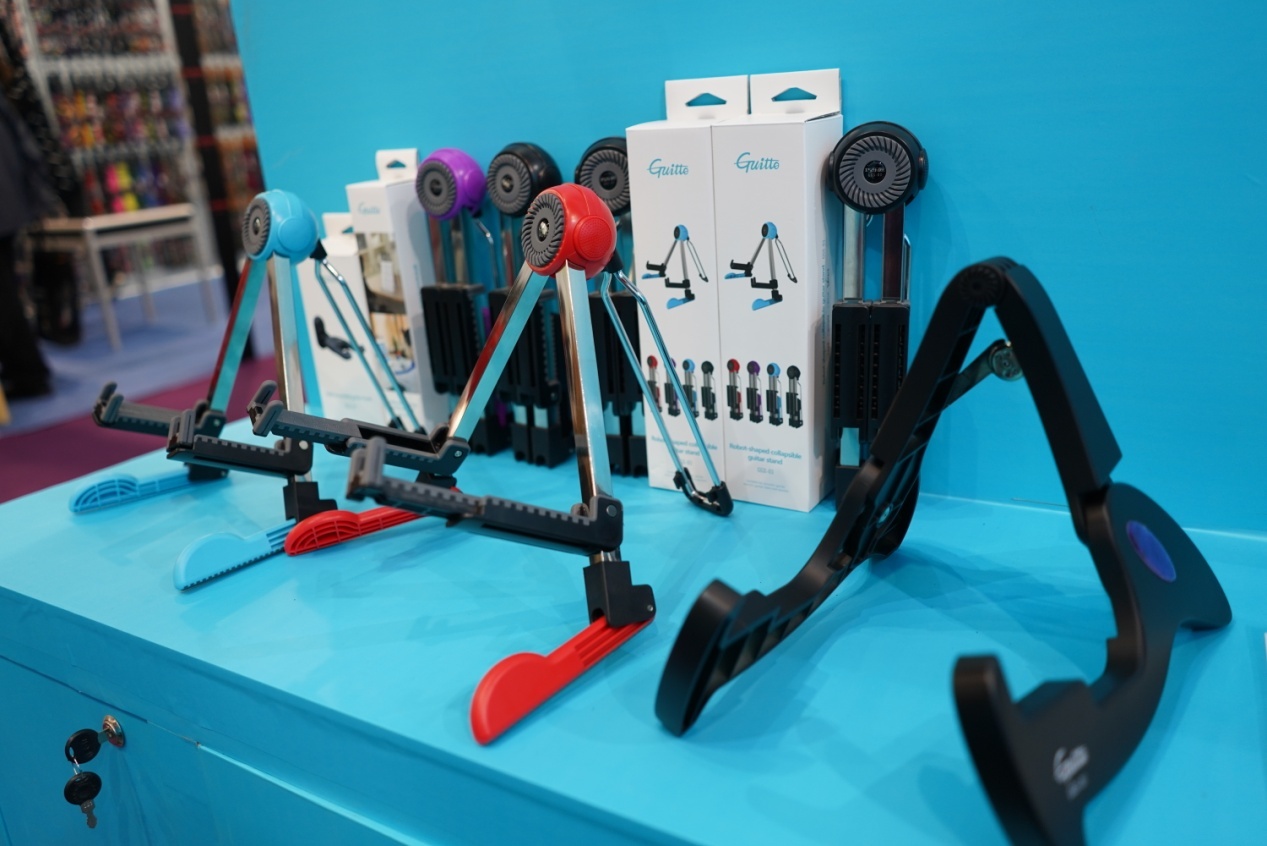 The collapsible music stand, with reinforced steel tubes, it becomes much firmer.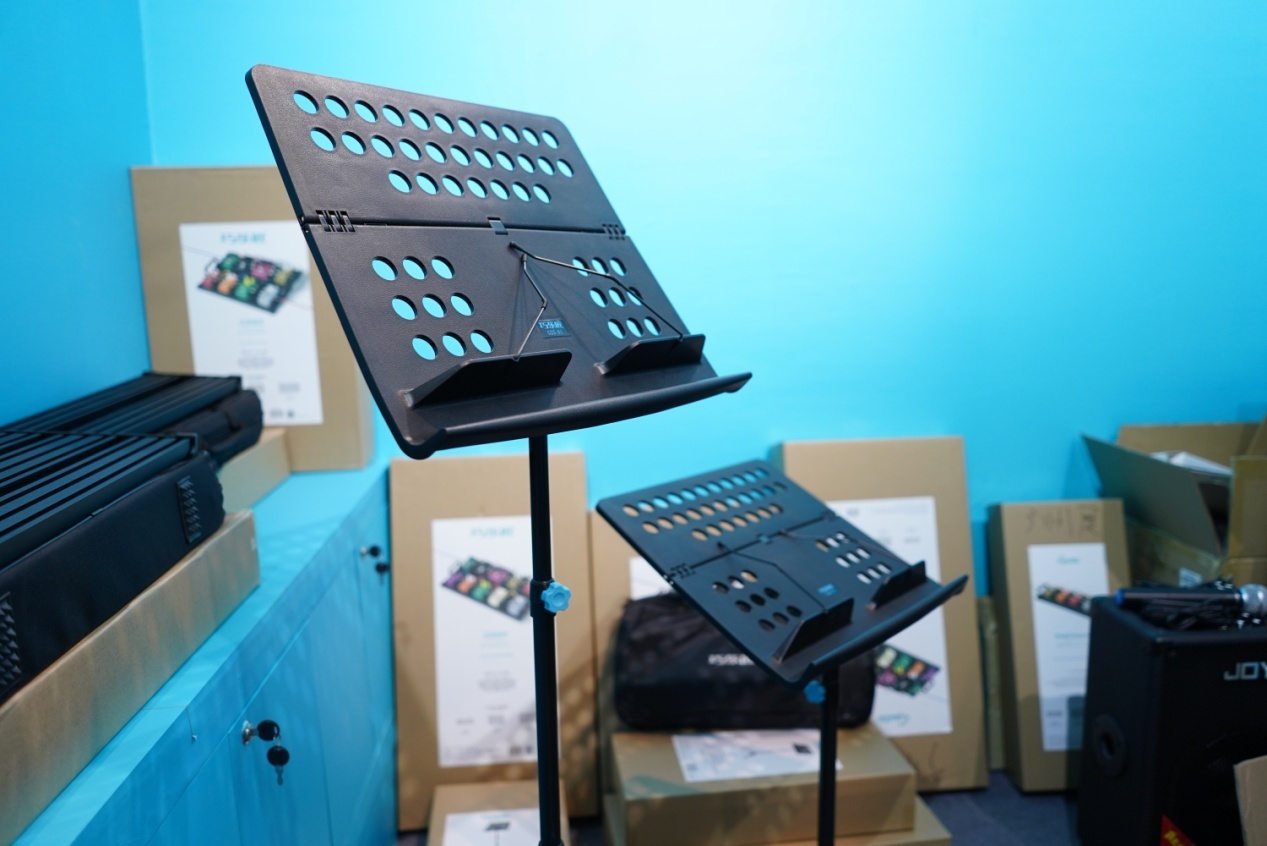 The GPB series pedal boards are innovative, human oriented and user-friendly. You can fix the pedals on the pedal boards quickly with the fixture blocks instead of the annoying hook-and-loop fasteners.
More photos