GGP-01
GGP-01 pickup is suitable for 36-42 inches classical and acoustic guitars. It's equipped with piezoelectric pickup and microphone for double pickup.
Description
GGP-01 Pickup
GUITTO GGP-01 is a brand new pickup, it saves the trouble of the traditional assembly, with GGP-01, no need to punch holes on the guitar and easy to install. Besides, GGP-01 features 2 pickup modes, delivering subtle and mellow tone of guitar.
Characteristics:
1. No need to punch holes, you just need to buckle the pickup on the verge of the guitar sound hole.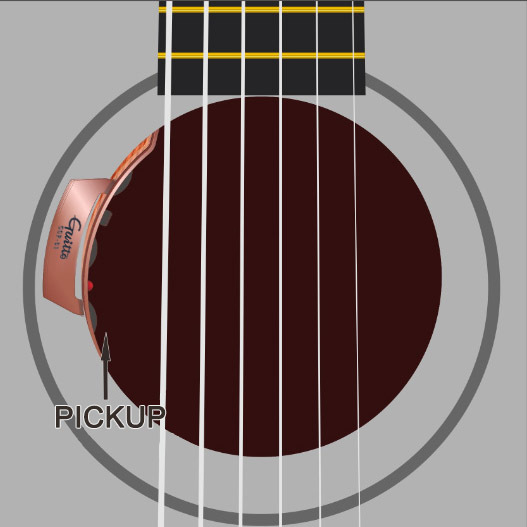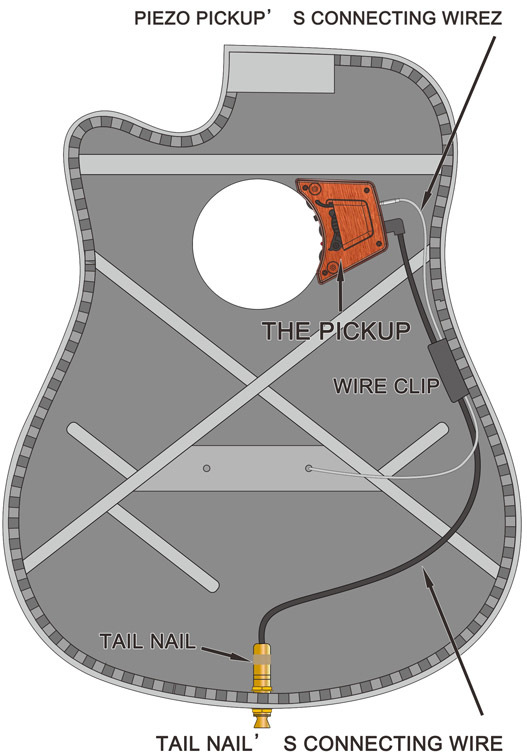 2. Double pickup, delivering amazing sound effects.GGP-01 adopts piezoelectric pickup and double microphones.The microphone can deliver subtle, mellow tone, for example, it delivers the tone of "acoustic guitar" quite well when you pluck the strings, the other sound effect of the microphone is ensuring the tapping sound is much deeper. The piezoelectric pickup is capable of picking up much wider audio frequency, amplifying circuit's dynamic range excellently.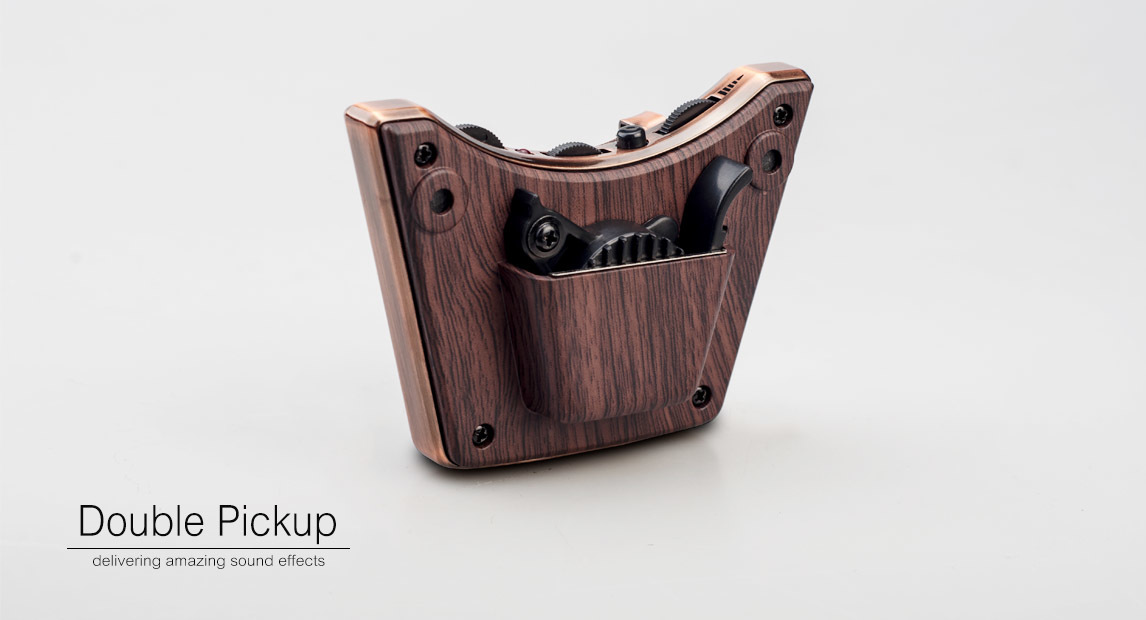 3. EQ adjustment function, catering to different guitars and offering the optimum sound effect.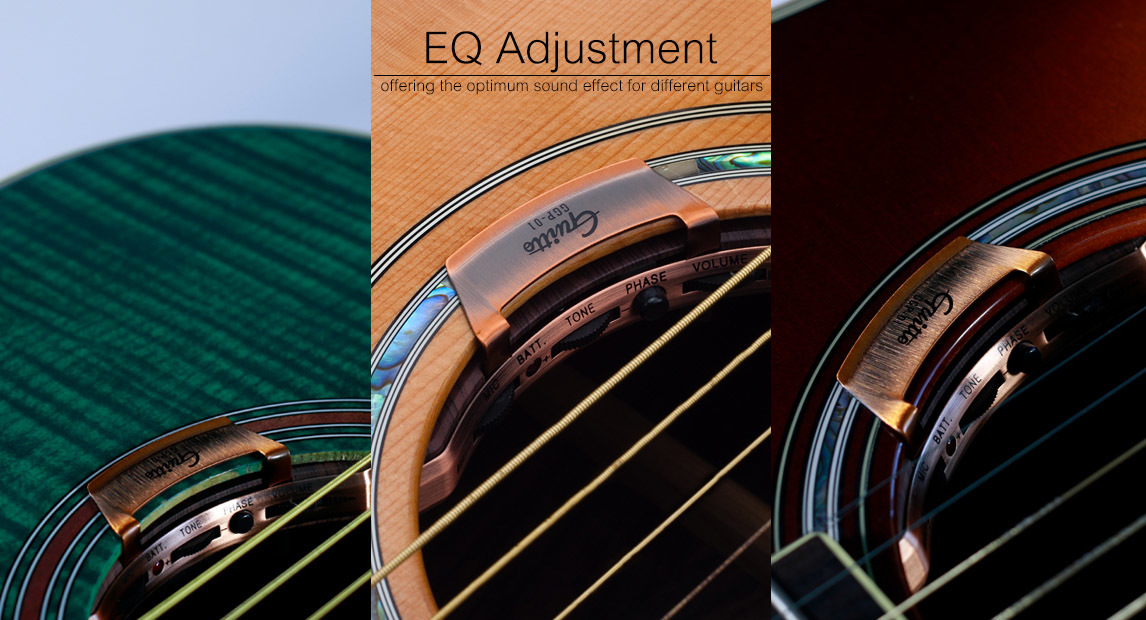 4. With phase reversal knob, so both plus phase and anti-phase sound effects are available.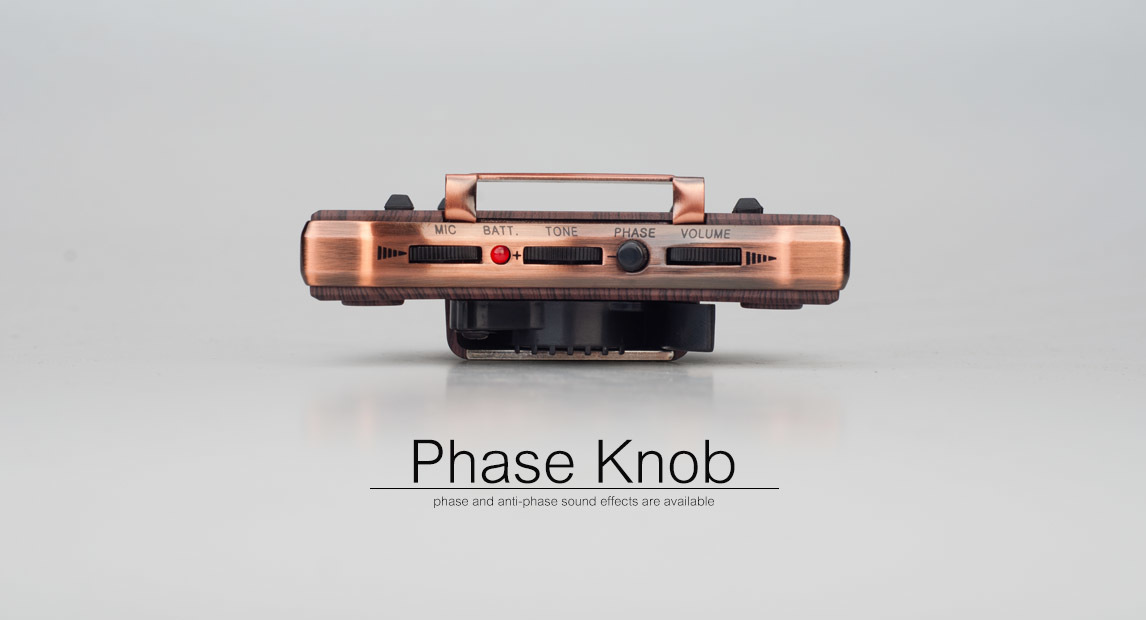 5. Minimum noise.Due to GGP-01's shielding and strong anti-interference capacity, its background noise is quite small.
It adopts low noise pickup, which cut off the noise source's external interference.

Its circuit adopts multilayer shielding technique, cutting off circuit's interference.

The outer housing is made of zinc alloy, with metallic shielding copper foil, can inhibit electromagnetic interference from the cell phones during performance effectively.
6.Made of premium grade materials.We strive to build premium grade products and therefore all the connectors are made of thickened gold-plated materials, electronic devices and components are of imported brand names, ensuring stable performance.
7.It features exquisite buckle design, guarantees the pickup be buckled on the verge of the guitar sound hole firmly, and also protects the surface of guitar from being scratched.
8.Low power consumption, long battery life, can operate for more than 40 hours in a row.
9.Red bronze metal frame with walnut grain, classic and elegant.
10.GGP-01 pickup is suitable for 36-42 inches classical and acoustic guitars.
Packing list:
1. Acoustic guitar pickup
2. Tail nail's connecting wire
3. Piezoelectric pickup
4. Wire clip
5. Owner's manual
6. CR2032 button cells ×4